Fatsound
Fatsound - foto poster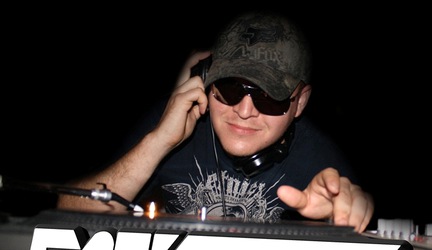 Drum&bass & dubstep DJ a producent. Zakladateľ dubstepovej formácie Dubshoock a Nudance Music.
FATSOUND (Nudance.sk, Drumshock, Dubflex) //Slovakia

Fatsound loves broken beats music (drum&bass, dubstep, drumstep, bass, grime and breakbeat) and want to support and spread this music in Slovakia and worldwide. He sinked into electronic music around 2003 when he visited many parties and started love it, enjoy it, live with that. Music style was changing and finally he went under magic wings of broken beats. On parties he loves to combine dancefloor, neuro, melodic tracks with deep, dark and tech sounds. He is doing a strong atmosphere by gradation, rotation and intersection of different subgenres.

From 2008 he is runing Nudance Music (www.nudance.sk) and organizing parties Nudance, Dubflex and Drumshock in Poprad and Bratislava. Alongside famous producers and djs from around the world he is giving chance to all talented, new, beginner producers and djs. Focus is to bring new music, support young talents and making interesting parties for people. All interested to be involved in Nudance please write message to  nudance@nudance.sk

In 2009 he established formation Dubshoock (www.nudance.sk/dubshoock). They are doing massive shows full of dubstep bass grime and  reggaedub music. Their mixes are heavy, colourful, intensive, you can hear massive, melodical, dark, experimental, raggae and atmospheric tracks. They know how to make crowd crazy and really love it. In present they are performing across Slovakia, preparing new mixtape, develop their production skills and preparing live-act. They are looking for talented people with huge interest for  this music, MCs, producers, musician to expand this formation. Please contact us to dubshoock@nudance.sk

Played with: Bad Company, Noisia, Counterstrike, Brainfuzz, Kenei, Body&Soul, Inside Info, Maztek, Exorcist, B-Complex, Erb n Dub, AEPH, Ill Skillz, L plus, iM3 ...
===============================================================
Broken Beats News - prehľad 2009
NuDance_FM 19.12.2008 @ Rock Fabric, Poprad - komplet info