DJ Dia.chro.na
Dia.chro.na - foto poster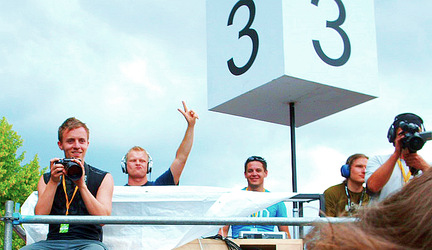 Dia.chro.na je pôvodom poľský techno projekt zameraný na produkciu trackov a livesetov, ktorých zvuk je pre tento projekt charakteristický (hútny a atmosferický).
Dia.chro.na is a techno project focusing on production of tracks and livesets of pounding, yet complex and atmospheric technoid sound. It sees itself primarily as a concept representing a specific kind of messages, media and recognizable sound and style rather than being a "classic", alter ego centered act which we commonly see within the dj culture. Dia.chro.na is an open entity and could consist of more individuals during it's existence. Dia.chro.na originates from Slupsk, Pomorze region, Poland, however it is operating from Amsterdam, the Netherlands for some time now.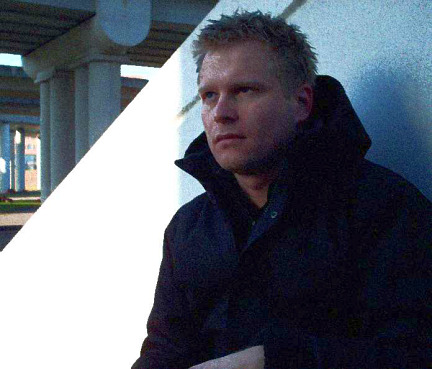 Dia.chro.na - Techno Project
Despite being displaced from his native homeland, the specific Eastern European "aura" can easliy be heard within the depths of Dia.chro.na's sound. Describing itself as "dystopic beat machine", listening to Dia.chro.na's style, anyone will get spontaneous pictorial associations with left-behind industrial compounds, rusty cranes on abandoned docksides or 10 stores high post communist apartment hoods drenched with bleakness and everyday dystopic realism. Dia.chro.na's sound can be described as deep, bleak, complex, loop driven and beats focused technoid music. It's goal is to combine these elements to cause chaotic euphoria on every dance floor. Diachrona's material is very energetic and very dancefloor minded. The project was initiated in the beginning of 2005, before that Dia.chro.na performed, under his own name or diffren't monikers, more ambient and experimental soundscape driven soundworks within the Amsterdam art movement. He was also technically and creatively involved in the creation of multimedia installations as well as composing and implementation of live electronic music and efx in (cyber) theatre productions. Last but not least Dia.chro.na's educational path has led to several encounters with music technology and development of physical interfaces for interaction with electronic music (Msc degree). During it's short existence Dia.chro.na already became known for it's euphorically blasting livesets. Starting his activity in the Dutch not-so-legal party movement, Diachrona proved on several occasions to be able to shake the audiences on several parties in very different conditions. During the course of 2005, Dia.chro.na's vision about the concept of the new project took serious forms. Toward the fall of that year, the project's website was launched and first gigs under the name Dia.chro.na were performed. It didn't take long before enthusiastic reaction from around the techno scene started to come in. The first official Dia.chro.na liveset (Amsterdam, oct 2005) was downloaded more than a thousand times, within two months time, just after a few links on the web were spread. Not long after this, Dia.chro.na performed at a few radio stations and in januaury 2006, recorded his best work op to date (after not even a year after purchasing his first equipment!) for the legendary dj mix series of the prestigious Canadian techno label Hardsignal recordings. This livepa was undoubtedly the most successful in this series and resulted in some great deal of attention and recognition for the project from some of the world's leading names in techno. Thought the Internet, already comparisons have been made with Speedy J and his highly acclaimed Collabs works. Shortly after this Dia.chro.na started to perform on official occasions within the Netherlands. In the first half of 2006 he already played at acclaimed venues such as Nighttown in Rotterdam, Poema in Utrecht or Club La in Amsterdam.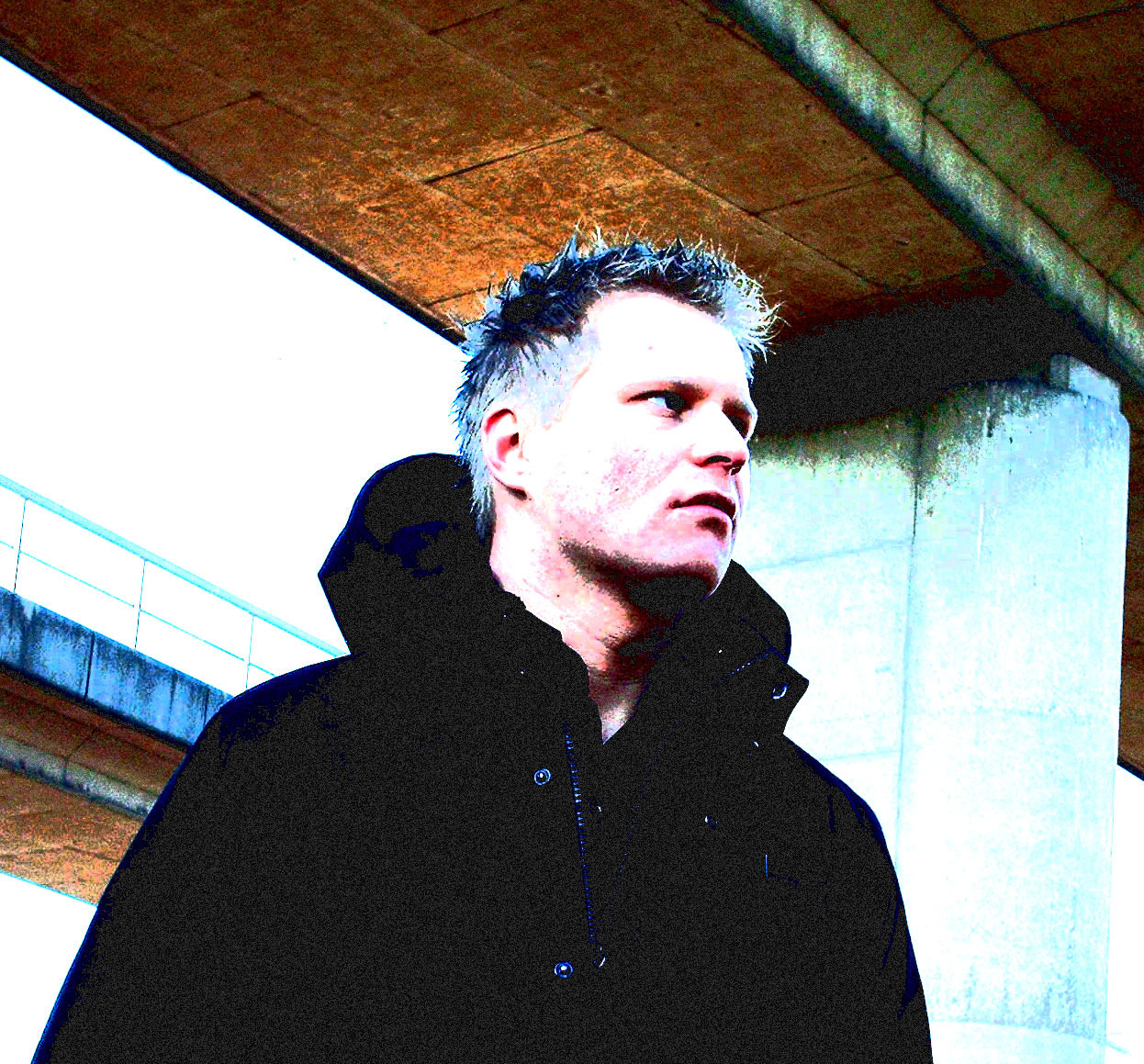 Dia.chro.na - Techno Project
In april he has joined one of the more renowned Polish booking offices, Substanz Art and during 2006 has already developed himself into an exclusive and promising liveact within the Polish techno scene, where the reactions to his livepa's have been extraordinary enthusiastic so far. In july 2006, ten months after Dia.chro.na's website went online and the project's promotion began, he performed @ the Substanz Art truck on the 2006 edition of the famous Berlin based love parade. How about that for a start? The next step in the development of this project are the two vinyl releases which (already heavily anticipated by a growing community of enthusiasts) will be unleashed to the masses toward the end of the year 2006. During the summer of 2006 Dia.chro.na also stared to perform a series of laptop based dj sets also featuring some material by other artists. Also in the pipeline is the addiction to the ranks of an experienced Dutch booking agency, also during the fall of 2006. Meanwhile Dia.chro.na constantly works on creation of new material which, albeit sounding different from earlier works still possesses the unique sphere that characterizes his work. Operating from Amsterdam, the Netherlands,
Dia.chro.na
is available for booking, and will bring an energetic and tight mechanic beat showcase to every technoid event, also with a possible integrated livepa/djset vs vj set. For more information about the livepa booking packages please check the
www.diachrona.net
website and navigate to the booking area.
Dia.chro.na Live @ Tlen Club - Bielsko Biała